HEALTHY LIVING...
The Hectic Holiday Season can Cause Havoc on your Diet.
The holiday season is rapidly approaching and we all know that this means hectic schedules, increased snacking and often, eating out. Plan ahead, choose wisely, and make choices that fit into your meal plan.
To learn more about how to make healthy choices while dining out, click here:
http://www.diabetes.org/main/health/nutrition/eating_out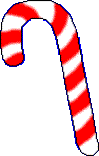 Sour Cream Dill Scones

Makes 12.

2 cups flour
2 teaspoons baking powder

1/2 teaspoon baking soda
1/2 teaspoon salt
1/4 cup light margarine, at room temperature
2 eggs, at room temperature, beaten
1/2 cup light sour cream, at room temperature
1 teaspoon dried dill weed

Preheat oven to 425 degrees.
Sift together flour, baking powder, baking soda, and salt in large bowl. Cut in margarine with pastry blender or fork until mixture resembles crumbs.
Combine eggs, sour cream, and dill; mix well. Stir into flour mixture until mixture forms a soft dough that leaves sides of bowl.
Turn dough out onto a well-floured surface. Knead dough 10 times. Roll dough into a 9-inch by 6-inch rectangle. Using a floured knife, cut dough into six 3-inch squares. Cut each square diagonally in half to make 12 triangles.
Place triangles 2 inches apart on ungreased baking sheets. Bake 10 to 12 minutes, until golden brown.

Per serving: 109 calories, 3 grams fat, 37 milligrams cholesterol, 16 grams carbohydrates, 1 gram fiber, 1 gram protein, 261 milligrams sodium.

Name: Sharon
Age: 51 barely
Married

1 child, a daughter

I was dx. with diabetes in Feb. 2001. But bs had been up and down for at least 3 years at which time I was told that I was glucose intolerant....Wish I had paid closer attention to it then. After a couple of good tests I just kind of forgot about it.

I was at high risk because of my weight and also high stress. Also there is a lot of diabetes in my family. My Dad died in September, my brother has been diabetic for 10 years since the age of 35. My sister and I are both diabetic now. And we have both been told that the physical and emotional stress from cancer treatment probably brought it on early for so we are dealing.

So far diet and exercise has been enough for me and I have had to start any medication. My readings are usually in the normal range. I have dropped 31 lbs since February but still hope to lose more but it is slow...sometimes seem to fight with 1 or 2 lbs for a whole month.

I do volunteer work with newly diagnosed breast cancer patients and I'm also involved with a couple of on-line breast cancer support groups.

As I said I have one daughter and no grandchildren yet....I can hardly wait.....

Bye...
Sharon
Blood Sugar Levels Affect Performance

Two recent studies from the University of Virginia offer new
perspectives on how high and low levels of blood sugar-hyperglycemia and
hypoglycemia, respectively-affect mental and physical performance. One
study found that high concentrations of blood sugar caused patients to
perform poorly on mental exercises. The second study discovered that
low blood sugar may hamper driving ability.

For more information on this story, click the following link:
http://ada.yellowbrix.com/pages/ada/Story.nsp?story_id=22463905&ID=ada
Sugar Free Holiday Nog
Makes 8 servings.
Ingredients:
1 pk(.9 oz) sugar-free instant -vanilla pudding mix
7 c Skim milk, divided
1 tsp (to 2 tsp.) vanilla extract -or rum flavoring
2 - 4 packets sugar substitute
1 c Evaporated skim milk
Instructions:
Combine pudding mix, 2 cups of milk, vanilla and sugar substitute in a bowl; mix according to pudding directions.
Pour into a half-gallon container with a tight-fitting lid.
Add 3 cups milk; shake well.  Add evaporated milk and shake.
Add remaining milk; shake well.  Chill.

"Suppose, my little lady.." 
Submitted by John V

Suppose, my little lady,
Your doll should break her head;
Could you make it whole by crying
Till your eyes and nose were red?
And wouldn't it be pleasanter
To treat it as a joke,
And say you're glad 'twas dolly's
And not your own that broke?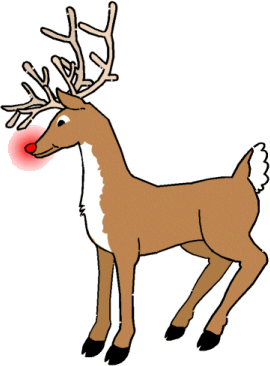 Suppose you're dressed for walking,
And the rain comes pouring down;
Will it clear off any sooner
Because you scold and frown?
And wouldn't it be nicer
For you to smile than pout,
And so make sunshine in the house
When there is none without?

Suppose your task, little man, Is very hard to get;
Will it make it any easier
For you to sit and fret?
And wouldn't it be wiser,
Than waiting like a dunce,
To go to work in earnest
and learn the thing at once?

Suppose that some boys have a horse,
And some a coach and pair;
Will it tire you less whole walking
To say, "It isn't fair!"?
And wouldn't it be nobler
To keep your temper sweet,
And in your heart be thankful
You can walk upon your feet?

Suppose the world don't please you.
Nor the way some people do;
Do you think the whole creation
Will be altered just for you?
And isn't it, my boy or girl,
The wisest, bravest plan,
Whatever comes, or doesn't come,
To do the best you can?

(By Phoebe Cary)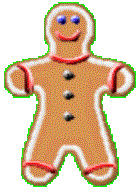 Texas Enchilada Casserole
Makes 8 servings
Preparation time: 15 minutes
Refrigeration time: Eight hours to overnight
Cooking time: One hour
1 pound turkey breast
1 pound lean ground beef
1 large chopped onion
2 Tbsp chili powder
2 to 3 tsp cumin
1 (15 oz) can pinto beans
6 (6 inch) corn tortillas
1/2 cup shredded Monterey Jack cheese
3/4 cup shredded reduced-fat sharp cheddar cheese
1 (10 ounce) can chopped tomatoes and green chilies
1 (10 3/4 ounce) can 98 percent fat free cream of mushroom soup
Heat oven to 325 degrees. In a large nonstick skillet, cook ground turkey and beef and onion for six minutes or until meat is no longer pink and onion is softened. Drain. Add chili powder and cumin. Mix well. Cook 10 minutes on low. Spoon mixture into a 9x13 inch baking dish coated with cooking spray. Layer beans, tortillas and cheeses over meat mixture. Pour tomato liquid over cheeses, then spread tomatoes and chilies. Spread soup over all. Cover and refrigerate overnight. Bake uncovered one hour.
Nutrient data per serving: 333 calories, 34 grams protein, 12 grams fat; (34 percent calories from fat), 5.3 grams saturated fat, 21 grams carbohydrate, 84 milligrams cholesterol, 724 milligrams sodium, 4 grams fiber
Microvascular Tissue Transfer Useful for Limb Salvage in Diabetic Patients
 WESTPORT, CT (Reuters Health) Nov 05 -
Microvascular free tissue transfer can help prevent amputation in patients with arterial-compromised lower extremities, according to data presented on Sunday at the 70th annual scientific meeting of the American Society of Plastic Surgeons in Orlando, Florida.


"You can minimize the frequency of amputations in diabetic patients with arterial occlusive disease by combining revascularization and free tissue transfer," Dr. Jeffrey Weinzweig of Brown University in Providence, Rhode Island, told Reuters Health.
Dr. Weinzweig and colleagues retrospectively analyzed data from 20 consecutive free tissue transfers performed in 15 male and 3 female patients who ranged in age from 37 to 76 years. The patients had lower limb soft tissue defects, ranging in size from 50 to 336 square centimeters, caused by diabetes or arterial occlusive disease. Most transfers utilized tissue from the patient's rectus abdominus or radial forearm.
In conjunction with the tissue transfers, 15 patients underwent revascularization procedures, including femoral-popliteal, femoral-anterior tibial, popliteal-distal, femoral-posterior tibial bypasses. The subjects also underwent posterior/anterior tibial and superficial femoral angioplasty.
"Success is in the combination of surgical procedures," Dr. Weinzweig said.
The investigators report successful free tissue transfers in 18 of the 20 cases followed for 36 months on average. Only 1 patient had complications leading to amputation, 14 patients were ambulatory on both legs, and 3 died of unrelated causes.
Dr. Weinzweig noted that, "over time, patients regain protective sensitivity and ambulation." Complications included "blowout" of proximal anastomosis and, "some partial flap loss,"
Dr. Weinzweig said. He added that this procedure is contraindicated in patients with severe end stage renal disease.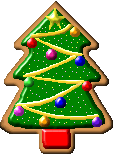 Broiled Ham with Peaches (1 serving, diabetic)

1 slice (4x3x1/4") Medium smoked ham
2 canned peach halves (water packed)
Place ham under the broiler and broil until browned. When ham is
nearly done place canned peaches near ham and continue broiling until peaches are browned.

5 grams -carbohydrates
16.9 grams protein
35 grams fat
403 calories       
BASIC DIABETES INFORMATION...
Make the Link between Diabetes and Heart Disease.
People with diabetes are at increased risk for cardiovascular disease, namely heart attacks and stroke. "Make the Link!" is the name of a new American Diabetes Association initiative aimed at increasing awareness of the diabetes-heart disease link and promoting self-care tips.

Visit http://www.diabetes.org/makethelink and learn what people with diabetes can do to reduce their risk for heart disease and stroke
 Which drugs and nutritional supplements can interfere with home testing of blood glucose with a glucose meter?

Julio Garcia, MD

Responsefrom John B. Buse, MD, PhD, 09/25/01
There is a theoretical concern regarding a variety of substances interfering with glucose-monitoring technology, such as vitamin C. However, for most meters and most strips these issues have been evaluated fairly well, and in general, there does not seem to be a major concern. That said, there is certainly the possibility that some prescription medications and over-the-counter products may interfere with a particular meter or strip and that this interaction may go unrecognized. Furthermore, massively high doses of a compound may produce previously unknown interference because studies to evaluate an interaction were performed at lower doses of the agent.
If you suspect that a particular compound is interfering with glucose testing, I recommend contacting the manufacturer of the glucose-monitoring product in question.
It may be worth noting in this context that if some glucose test strips are used to test a sample taken from a tube containing sodium fluoride, a falsely low value can be obtained. To my knowledge, there is no interference associated with fluoridation of water and either fluoride supplementation or treatment.
TRUE or FALSE – Check your Diabetes Savvy
| | |
| --- | --- |
| | 1. People with diabetes need the same amount of protein as people without diabetes. |
| | True. People with diabetes need no less or no more protein than people without diabetes. The American Diabetes Association recommends 10-20% of your calories should come from protein. For the average person eating a 2000 calorie diet, this is 50-100 grams of protein per day. Put into perspective…one 3-ounce serving of lean beef has about 22-25 grams of protein. |
| | 2. Beef is a source of carbohydrates. |
| | False. Beef does not contain carbohydrates – the nutrient that diabetics must balance to keep their blood sugars in check. It is however, an excellent source of protein, a nutrient which when combined with carbohydrate foods, helps to balance blood sugar levels. |
| | 3. Vitamin supplements can help improve blood sugar levels in people with diabetes. |
| | False. Studies have shown no definite link between vitamin supplements and improved glucose control. However, your best bet to get the vitamins your body needs, is to eat a balanced diet that includes a wide variety of nutrient dense foods. Nutrient dense foods - like lean beef, low-fat dairy products, fruits and vegetables - offer lots of vitamins and minerals, for few calories. |
| | 4. Beef contains monounsaturated fat – the same heart-healthy fat found in olive oil. |
| | True. About 50% of the fatty acids in beef are monounsaturated. |
| | 5. Beef contains compounds that may help fight diabetes. |
| | True. Beef is a natural source of Conjugated Linoleic Acid (CLA). CLA is a healthy type of fat that has been shown to help stabilize blood sugar levels in animal studies. |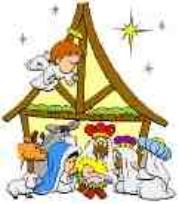 CRAB MEAT SPREAD ON GREEN PEPPERS


Serves 8.
1 cup crab meat, flaked
3 tablespoons chopped parsley
2-1/2 tablespoons oil
1 teaspoon grated onion
1 teaspoon lemon juice
1/2 teaspoon cumin

4 green peppers, cut into squares


Place all the ingredients except green peppers in an electric blender or food processor. Process to desired consistency.
Spread paste on green pepper squares.

Per serving: 66 calories, 5 grams fat, 15 milligrams cholesterol, 3 grams carbohydrates, 1 gram fiber, 4 grams protein, 59 milligrams sodium
.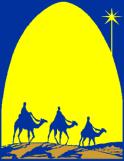 Connect with the diabetes.org Community Forums

Join forces with others in the Diabetes Community by participating in the diabetes.org Community Forums areas. The Forums Area of diabetes.org was created to give you the opportunity to share your ideas and opinions on a variety of topics with others affected with diabetes.


For a closer look at the diabetes.org Community Forums area, click here:
https://www.diabetes.org/main/community/mainforums.jsp
How Many Carbs Do You Need Each Day?
Fill in the blanks to determine how many grams of carbohydrate you need each day.
1. First determine your desired weight in pounds:
a. If you are overweight, a 10% loss from your current weight is ideal.

desired weight

    

=

    

_______#
b. Or base your ideal weight on this formula:
Women:

 

 

100#

  

+

  

(5

 

x

 

______")

  

=

  

________#


              

inches over 5 ft.

     

goal wt
Men:

 

  

106#

  

+

  

(6

 

x

 

______")

  

=

  

________# 
              inches over 5 ft.

    

goal wt
Use this weight if you have an average frame.
- for a light frame, subtract 10%

  

=

  

________#
- for a heavy frame, add 10%

      

=

  

________#
2. Choose a calorie factor that describes your
activity level:
men

 

women

Very sedentary

13

11.5

Sedentary

14

12.5

Moderately active

15

13.5

Active

16

14.5

Super active

17

15.5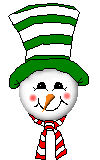 3. Determine your total daily calorie need:
________ #

  

x

   

________

  

=

  

________
 

        


desired wt.

         

cal. factor

          

cal/day
4. Then divide by 8 (1/2 of calories as carbohydrate and
1/4 gram per calorie) to determine how many grams of
carbohydrate (CHO) you need each day:

             

________

  

/ 8

  

=

  

________

                cal/day

           

grams CHO/day
5. And last, decide how you want to split up this total daily carbohydrate for different meals during the day.
| | | |
| --- | --- | --- |
| Breakfast | | grams |
| AM snack | | grams |
| Lunch | | grams |
| PM snack | | grams |
| Dinner | | grams |
| Eve. snack | | grams |
How To Count Carbohydrates
A few foods like table sugar and lollipops are entirely carbohydrate. When placed on a gram scale, their weight tells you immediately how many grams of carbohydrate they contain. But most foods have only part of their total weight as carbohydrate. The carbohydrate content of these other foods can be determined in three ways: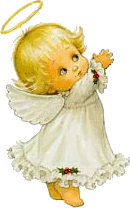 From Labels:
Advantage

:

Very easy

.

What you need

:

Food labels and occasionally a

measuring cup.

How

:

Food labels contain all the information needed to do carb counting. Just be sure your serving is the same size as the serving on the label.

For example, the information to the right was found on a box of graham crackers. The only confusing part comes in determining what is a serving of "4" crackers.

 

Graham crackers come wrapped in cellophane with a rectangular shape. Each 2.25" by 5" rectangular cracker turns out to be 2 of the serving crackers, so one serving of "4" crackers is really 2 whole rectangular crackers. A serving has 22 grams of carbohydrate and will raise the blood sugar about 88 points.

From Books:

Advantage:

Great for eating out and an easy way to look up many brand name foods.

What you need

:

Books and occasionally measurements

to determine serving size.

How:

Information on the carb content in foods can be obtained from many helpful

                      


books:

Many cookbooks also have the carbohydrate content and exchanges listed with each recipe. These are great for preparing meals at home.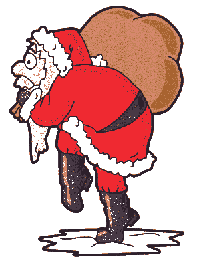 With A Scale:
Advantage

:

Convenient for measuring carbs in odd-sized foods like fruits, unsliced

 

bread, cereals, or casseroles.

What you need:

A gram scale, a calculator, and a list of

Carb Factors

How:
To find the amount of carbohydrate a particular food has:

©

Weigh the food on a gram scale to find its total weight in grams.


©

Find that food's Carb Factor in one of the Food Groups.
©

Multiply the food's total weight (grams) by its Carb Factor.


©

This number is the number of grams of carbohydrate you are eating
Joke Corner   
1.  There was an elderly lady who kept coming into the ER with Hyperglycemia. Finally, the Nurses gathered around and asked he to show them her injection technique.
The woman reached into her bag, brought out the insulin and syringes, and an orange.  She deftly injected the orange with the insulin as she was instructed to do.  And then ate the orange.

2.  Ad in our local paper:
Regional Hospital hiring RN's and LPN's, competitive pay, generous shit differential.....
Oh what a difference an "f" makes.

3.  Two older men were in the Physical Therapy room doing their knee exercises.  One turned to the other and inquired, "Old war wound?"
The second man replied, "Yeah, I got old and it wore out."

Jenny Sutherland
http://wyldcelt.homestead.com/index.html 
(Thanks Jenny)